Design Challenge:
Create a poster sorting at least 50 items that cost one dollar and categorize them using 6 methods (other than price), focusing on the concept of LATCH (location, alphabetical, time, category, and hierarchy).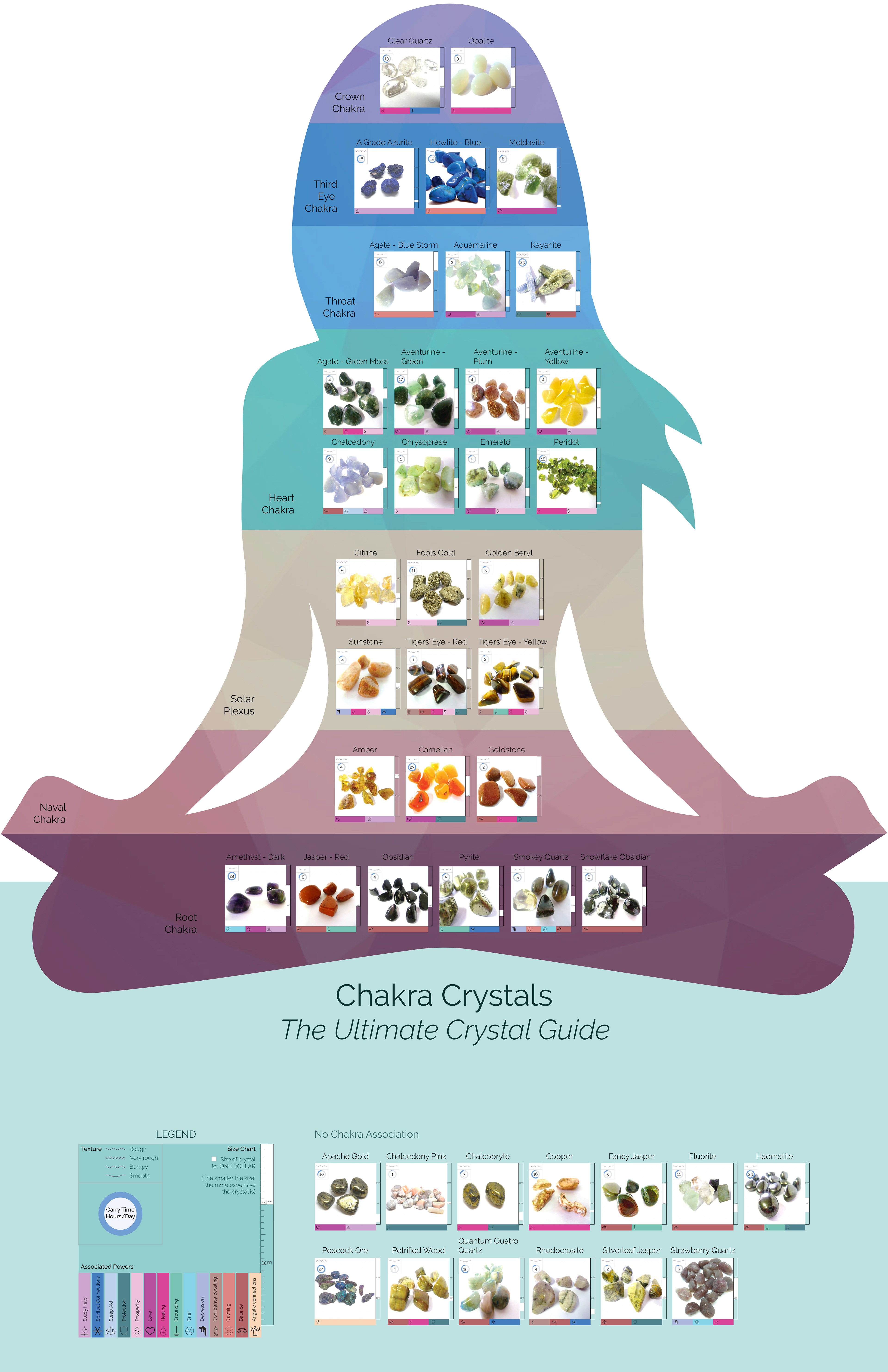 Process:
I chose to sort crystals, knowing I could make it visually interesting, and that I could include the size of each crystal that one dollar could buy. For the 6 other methods I chose
L

–

location:

place on body/chakra
A

–

alphabetical:

crystals are sorted alphabetically within their section
T

–

time:

recommended time to carry around
C

–

category:

associated powers, colors, texture
H

–

hierarchy:

size (for a dollar)
I thought making the poster a cutout would eliminate unnecessary white space and make for an interesting wall decoration.