Oak Glen is a sophomore dorm building at the University of MA at Dartmouth. I designed the brand and promotion including social media and print material for a new program called "Collaboration Station" .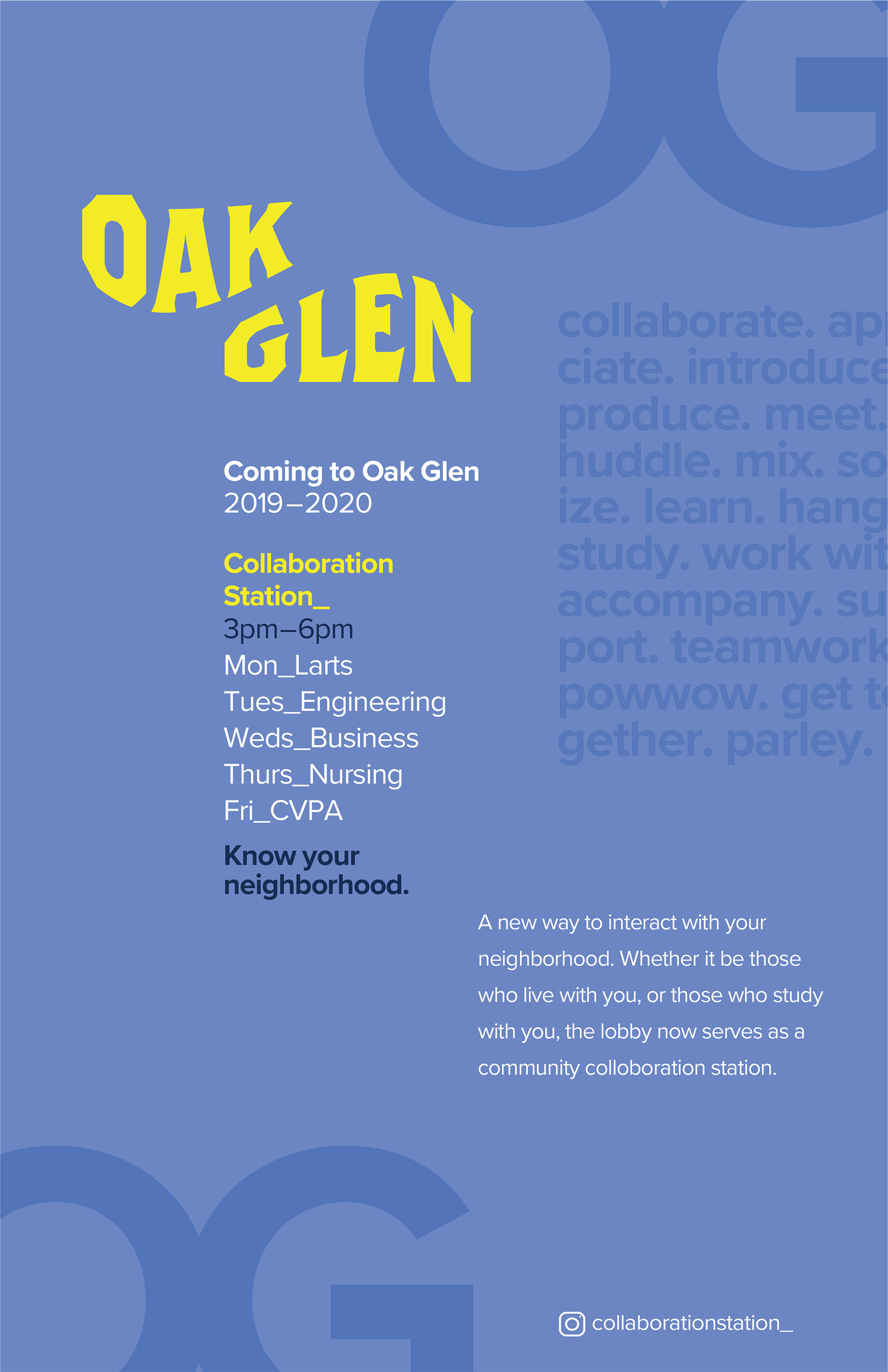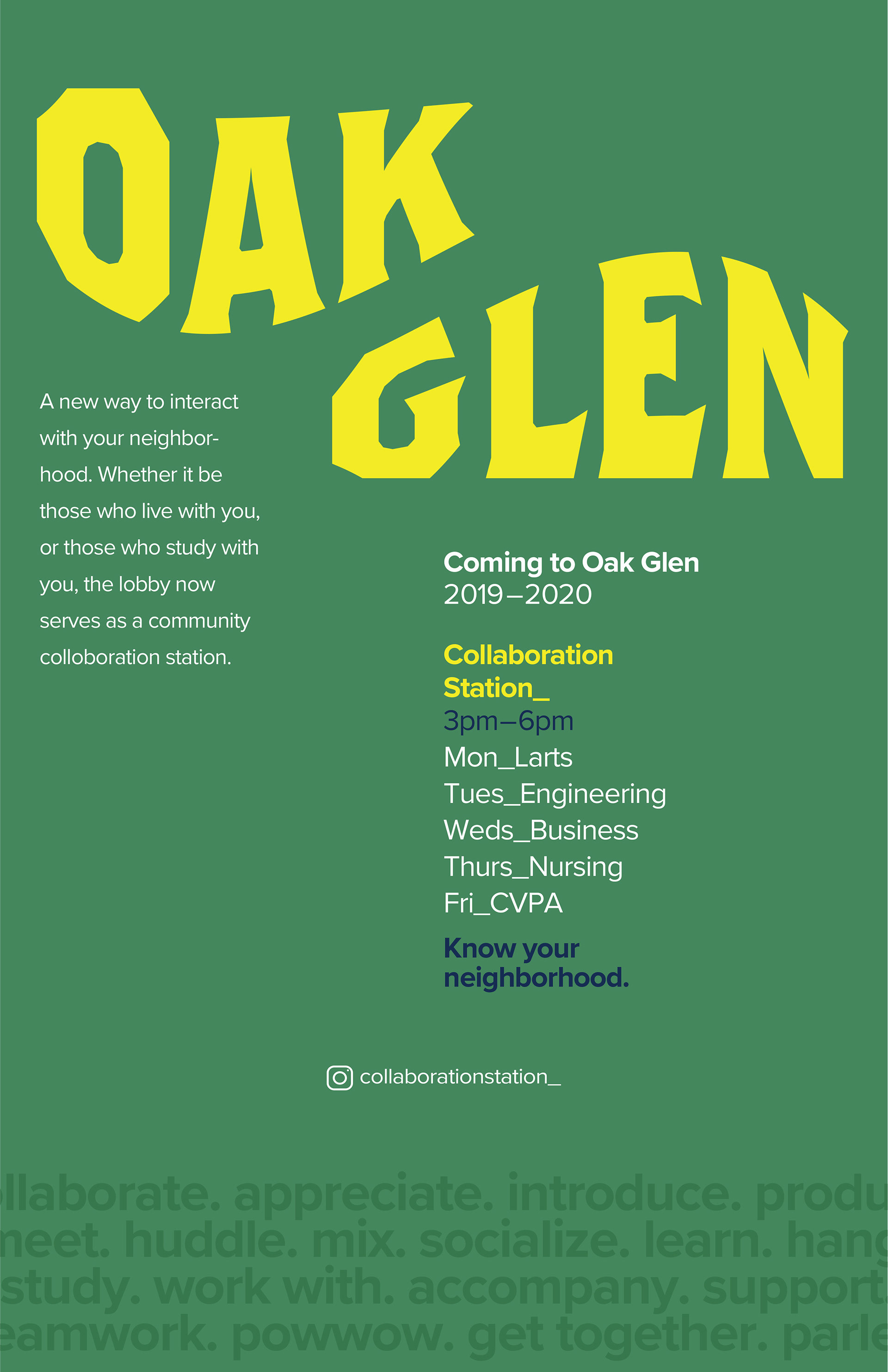 The Collaboration Station takes place in the Lobby of Oak Glen. Here, students will be able to collaborate, socialize with, and learn from students in their college, who also happen to be their neighbors. Each college has its' dedicated day for students to meet (Mondays are for students from LARTS, or the Liberal Art College, etc).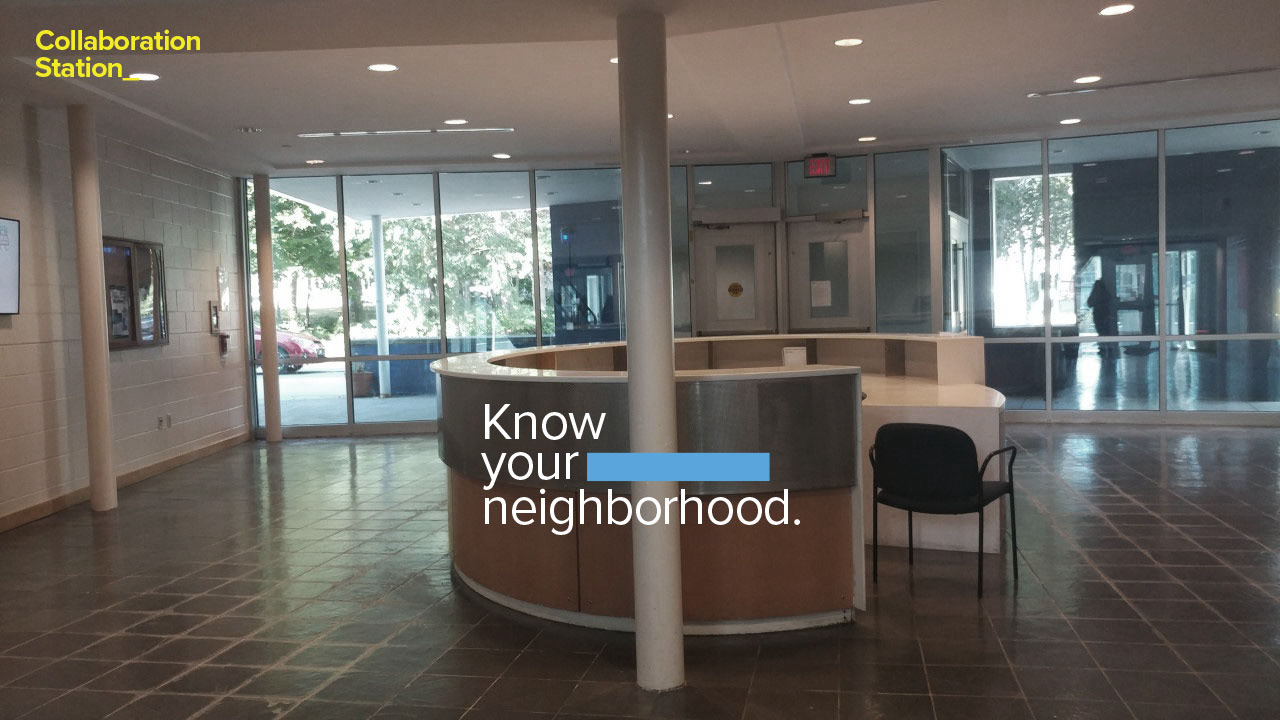 I used the typing underscore motif throughout the project, especially in the logotypes. The underscore is reminiscent of a continuation in type. It alludes to the continuation of work students have, and looks like a document I'd hand over to friend to help me finish. The bar also reminds me of the top of the large round desk at the center of the lobby, where students will sit together to work.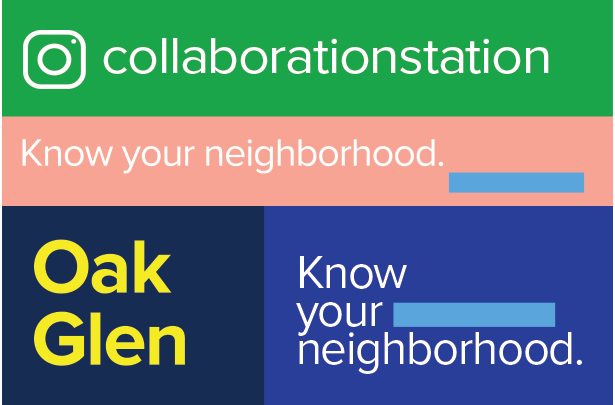 The color palette is designed to pop against students' busy social media pages and against the hall walls in Oak Glen. These colors are also meant to work in a multitude of combinations, with the idea that as new events occur, new flyers and social media posts can be designed and feel fresh. This is also with the intention that each college can feel "special" with its own set of colors, yet still being part of a unified whole.